Our offering
Standard Online Share Trading - your complete online trading and investing system…
Standard Online Share Trading is a respected share trading brand that has grown over the past 10 years into South Africa's leading online stock broker. We provide investors with the tools and technology to conduct real-time trading in shares, derivatives and other investment instruments.
Within our trading platform, investors can transact a wide range of products, listed on the JSE Limited, which we regularly evolve and expand. Within our website, you will find extensive educational resources – from general education on investing in shares to specialised product training and courses on how to master derivatives.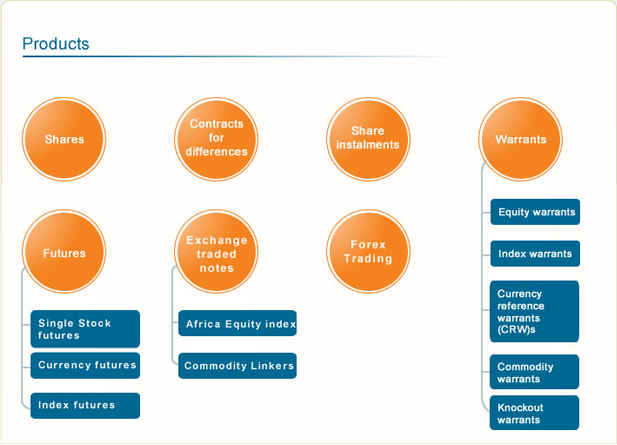 Standard Online Share Trading is proudly operated by SBG Securities (Pty) Ltd, a wholly-owned subsidiary of the Standard Bank Group and a licensed user of the JSE Limited.